Source
:
Twitter
Author:
Pooja Gandhi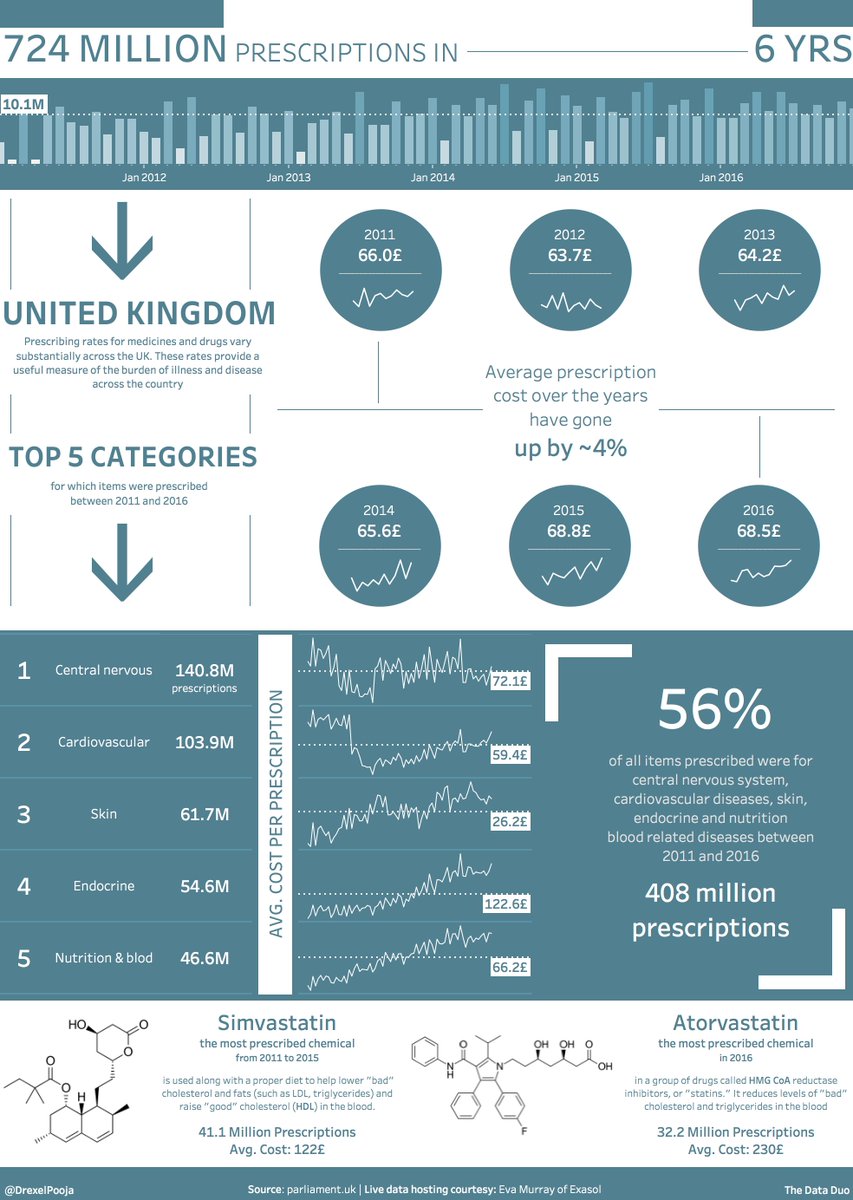 Best Practices:
Great, minimal use of color
Alternating the background colors to make sections
Design guides your eye naturally around the viz
Terrific example of storytelling with data
Including a reference line for the average prescriptions per month in the bar chart
Amazing summaries inside the circles. Makes it feel like an advertisement and they really draw you in.
Great example of sparklines
The viz has great focus throughout, making sure to highlight what's important.
Using text to summarize what you're seeing
Neat idea to include the chemical structure of the two most popular medicines. Makes it feel scientific.
Using text size to accentuate the numbers and important points
Using lines to connect the different parts of the viz
Including context everywhere; this really makes it easy to understand.
Recommended Enhancements
:
Include a more impactful title.
What does the shading of the bars mean in the first chart? Is that necessary?